APM series of network power meters are suitable for full power measurement and monitoring of high and low voltage cabinets, incoming and outgoing lines.
1. Project Overview
A project in Sri Lanka required a batch of network power meters with Ethernet interfaces. After comparing various aspects, the customer found that our APM series network power meter is rich in functions, easy to install, and could be equipped with abundant external modules, so they decided to use our power meters.

2. product presentation
APM series meters have full power measurement, energy statistics, analysis of power quality and network communications and other functions, are mainly used for comprehensive monitoring of the quality of power supply network. This series of meters use a modular design, with a rich function of the external DI / DO module, AI / AO module, event recording (SOE) module with T-Flash (TF) card, network communication module, Temperature and humidity measurement module, can achieve full power measurement of the electrical circuit and monitoring of switch status, Dual RS485 with Ethernet interface can realize data copying of RS485 master station, eliminating the need for data switching exchange. PROFIBUS-DP interface can realize high-speed data transmission and networking functions.
2.1 Network Topology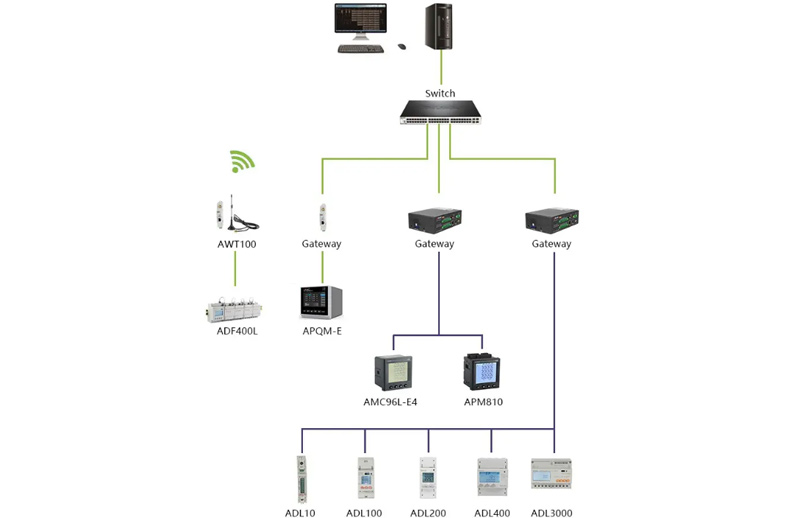 2.2 related products


3. Installation Picture