The user side consumes 80% of the electric energy of the whole power grid, and the intelligent power management of the user side is of great significance to the user's reliability, safety and saving of electricity. The intelligent power service system is constructed to promote the multi-function energy meter intelligent energy management terminal and other equipment power management solutions to realize the two-ways positive interaction between the power grid and the user. The research contents that the client needs to solve mainly include: advanced meter, intelligent building, intelligent appliance, value-added service, customer power management system, demand-side management and so on. Acrel intelligent multi-function energy meter with an intelligent energy management system to help customers achieve real-time monitoring, high-precision electrical parameters acquisition, easy to install. It is suitable for the itemized measurement of electric energy in government organs and large public buildings.
1. Project Overview
Ireland customers use ADL200 to measure electrical parameters in their project. The customer installs Acrel ADL200 single-phase energy meter in the distribution cabinet. It is connected to the gateway through RS485 communication, and connected to the server through 4G, and the collected electrical parameter information is fed back to the management platform in real-time, so as to cooperate with the user to effectively monitor and manage the power consumption of the factory.

2. Technical Parameters
Input voltage




Reference voltage

AC220V

Reference frequency

50Hz

Power consumption

<10VA

Input current




Basic current

10A

Maximum current

80A

Starting current

4‰Ib

Measurement
performance

Accuracy

1 class

Range of measuring

000000.00~999999.99kWh

Clock accuracy

Error≤0.5s/d

Active pulse

Pulse width

80±20ms

Pulse constant

1000imp/kWh

Communication

Interface

RS485(A+、 B-)

Connection mode

Shielded twisted pair conductors

Protocol

MODBUS-RTU

Measurement of kWh

Single-phase active kWh (positive and negative)

3 months historical energy data are frozen storage

Measurement of
electrical parameters

Voltage, Current, Active power, Reactive power,
Apparent power, Power factor and Frequency

LCD Display

8 bits section LCD display

Key programming

3 keys to set parameters like code, address, baud rate, multi-tariff and communication protocol

Pulse output

Active energy pulse output

Function

With RS485 MODBUS-RTU protocol

Optional function

Multi-tariff

Net weight

0.05kg

Dimension

90mm×36mm×65mm
3. Wiring & Installation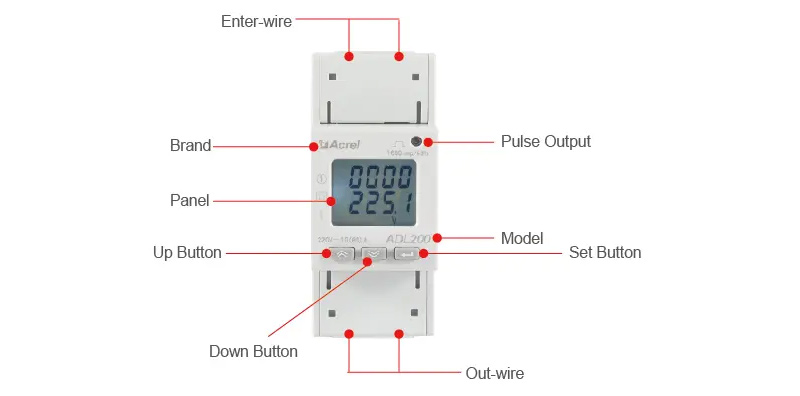 Figure 1 Meter Shape and installing size (unit: mm)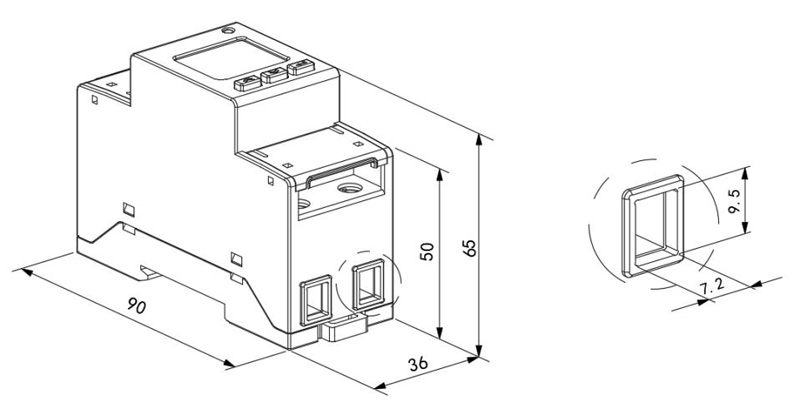 Figure 2 Wiring Graph
4. Network Topology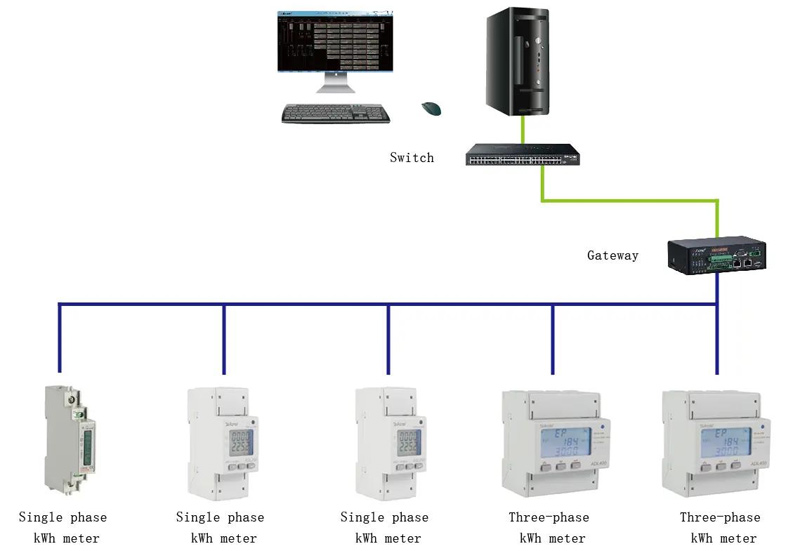 5. Installation Site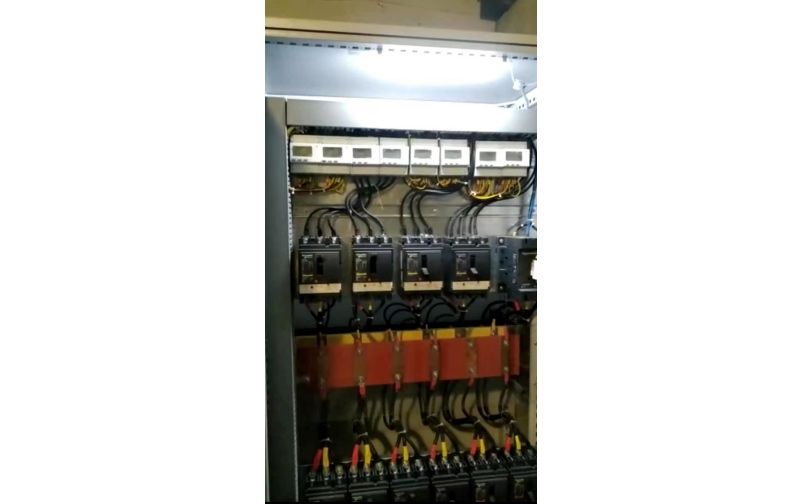 6. In conclusion
ADL200 series of multifunctional energy meters adopt DIN35mm guide rail type installation with small size, it can measure electric energy and other electrical parameters. Through RS485 communication and gateway, we can help customers to proceed with effective real-time monitoring of energy consumption in the factory.