ATE series and ARTM-Pn are suitable for monitoring the real-time temperature of circuit breaker contacts, cable, busbar in high or low voltage cabinets.
1. Project Overview
A project in Russia needs to monitor the temperature of the busbars and cables in the high-voltage cabinet. After comparing various aspects, the customer found that our ATE series wireless temperature sensors and ARTM-Pn wireless temperature measurement equipment which are easy to install with a long communication distance, and have a wide range of applications. So they decided to use our wireless temperature measurement equipment.

2. product presentation
ARTM-Pn wireless temperature measuring equipment has been developed in compliance with Specification for Wireless Temperature Measuring equipment, NB/T 42086-2016. It is suitable for 3-35kV indoor switchgears, including built-in switchgears, handcart switchgears, fixed switchgears and loop-net switchgears. It is also suitable for 0.4kV low-voltage switchgears such as fixed switchgears and drawer switchgears. The wireless temperature sensors can be installed at any heating point in switchgears, the device utilizes the wireless data transmission technology for real-time transmission of monitored temperature data and displays such data on ARTM-Pn locally. In addition, it can be networked via the RS485 port for remote intelligent monitoring.

There are three types of ATE series wireless temperature sensors and three mounting methods correspondingly, i.e. bolted type, strap-secured type and tied type. The bolted type is suitable for use at joints between cable and bus bar and joints between cable and disconnector. The strap-secured type is suitable for use at moving contacts and fixed contacts of breaker, cable joints and bus bar. The tied type is suitable for use at moving contacts, bus bars, cables and joints between the bus bar and cable.
2.1. Network Topology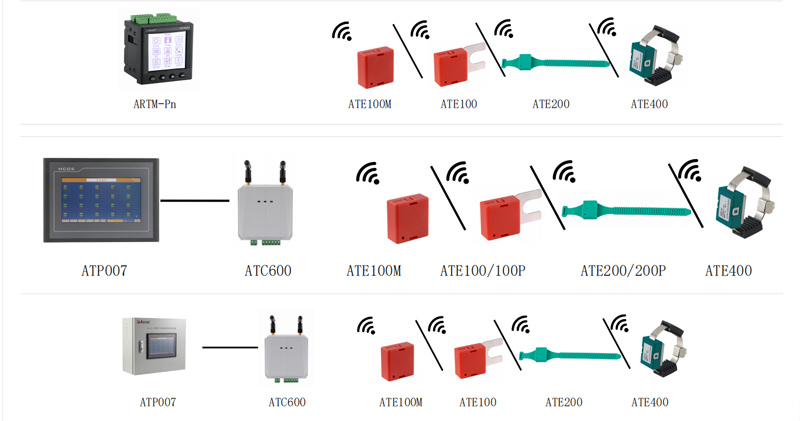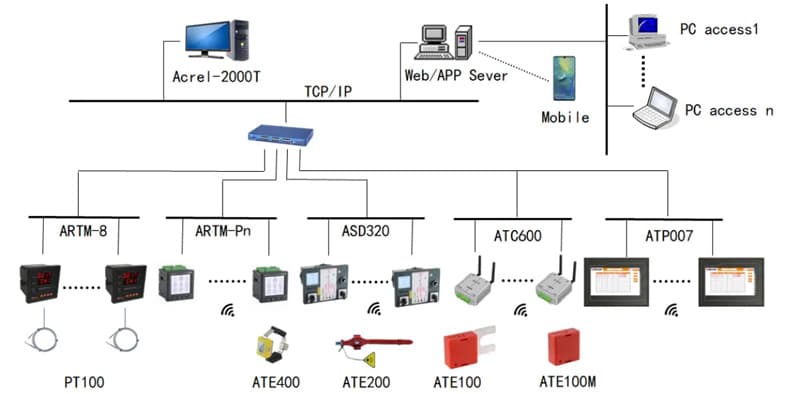 2.2 related products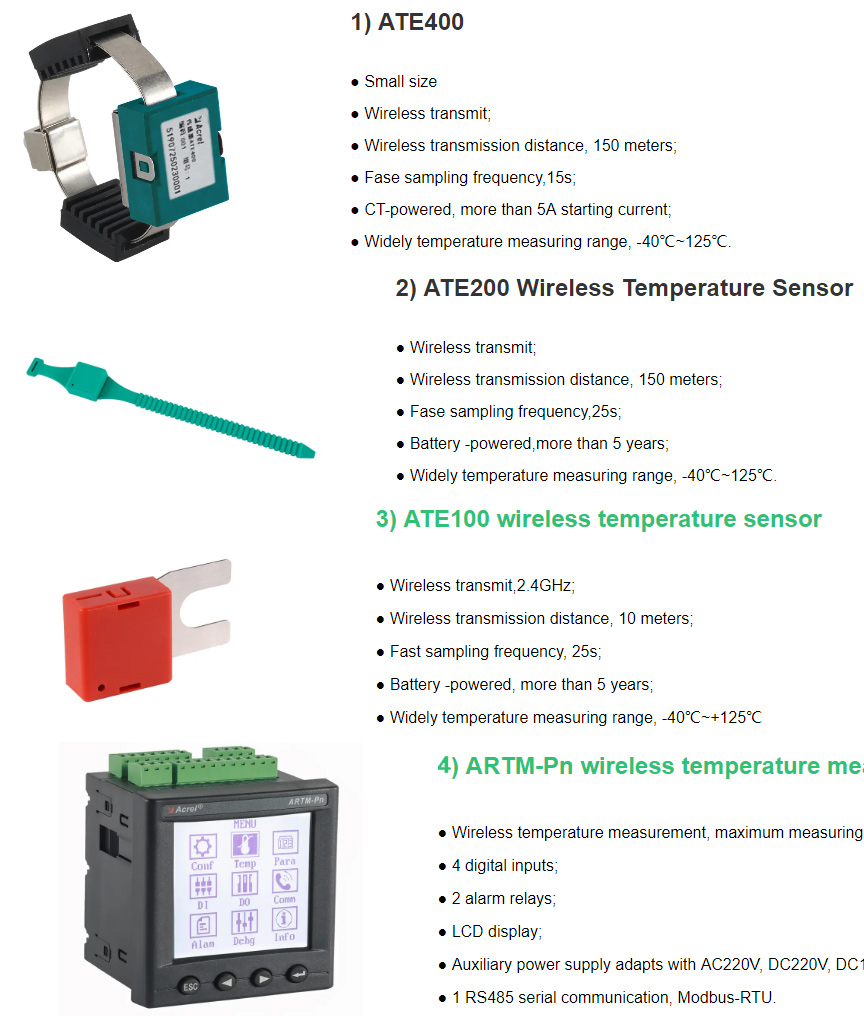 3. Installation Picture