1. Abstract
This article introduces the application of the Hall Sensor used in Indonesia. Hall current sensors are mainly used to isolate and convert AC, DC, pulse and other complex signals. After signal control of current signals are converted according to the Hall Effect Theory, they can be directly acquired by AD, DSP, PLC, secondary instruments and other devices. Hall current sensors are widely applicable for acquisition and feedback in the current monitoring, battery application, inverter, solar power management, direct current cabinet, DC motor drive, electroplating, welding, frequency converter, UPS servo control systems. They feature quick response, a wide range of measurements, high precision, strong overload capacity, good linearity and excellent anti-interference performance.
2. Project overview
The company in Indonesia that makes the traffic light system and needs to use a DC hall sensor to transmitter the DC current to 4-20mA analog signal output. After they choose the hole size, input ratio, output ratio and working power supply, the customer chosen the AHKC-EKAA as their best choice.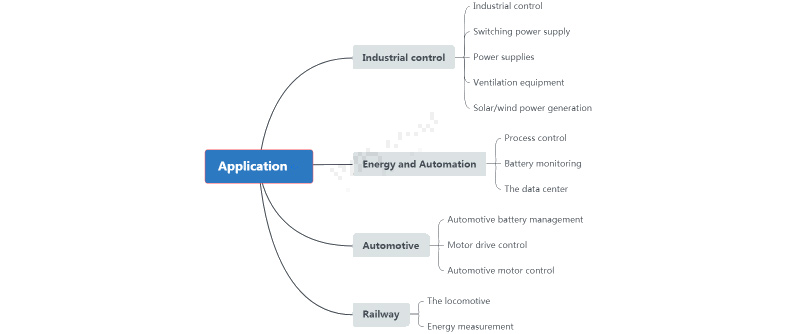 3. Classification
Hall sensors are divided into three categories according to the principle: open-loop Hall current sensor, closed-loop Hall current sensor, Hall voltage sensor.
| | | | | |
| --- | --- | --- | --- | --- |
| Type | Rated Input | Rated Output | Power Supply | Accuracy |
| Open-loop Hall sensor | 50A~20000A | 5V/4~20mA | ±15V/24V | class1 |
| Closed-loop Hall sensor | 10A~2000A | 50mA/100mA/200mA | ±15V | class0.5 |
| Hall voltage transducer | 100V~5000V | 5V/50mA | 15V/24V | class0.5 |
4. Application
Photovoltaic

UPS

Solar and wind energy

Electric welding machine

Motor servo system

Rectifier

5. Main Functions
Type

Picture

Function

Open loop Hall sensor

1. Class1
2. Easy installation
3. Input range width:50A-20000A
4. Output: 4V/5V/20mA/4-20mA

Closed-loop Hall sensor

1. Class0.5
2. Input:10A-2000A
3. Fast response time≤1us
4. bandwidth:≤100kHz

Hall voltage transducer

1. Class0.5
2.Input:100-5000V
3. Fast response time≤200us
4. bandwidth:≤100kHz
6. Product Selection
Shape

Type

Rated

Input

Rated

Output

Measuring Aperture

Power Supply

Application




AHKC-EKA




0-(50-500)A




5V/4V




20mm




±15V



















1. Photovoltaic DC cabinet

2. photovoltaic inverter/wind inverter

3. The data center




AHKC-EKAA




DC 0-(50-500)A




4-20mA




20mm




12V/24V

AHKC-BS




0-(50-500)A




5V/4V




20.5*10.5mm




±15V

AHKC-E

0-(200-500)A




5V/4V




20mm




±15V

AHKC-F

0-(200-1000)A




5V/4V




43*13mm




±15V

AHKC-K

0-(400-2000)A




5V/4V




64*16mm




±15V

AHLC-LTA




100A-300A




50mA/100mA




20mm




±15V

UPS




AHBC-LF




2000A




400mA




/




±12V~±24V

1. UPS

2. photovoltaic inverter

AHBC-LT1005




1000A




200mA




/




±12V~±24V




UPS



7. Photos on site