Severe weather has caused massive floods in Henan, with nearly a year's worth of rain falling in just three days. The arrival of heavy rainfall directly caused the flood disaster in many places in Henan Province, the city's waterlogging is serious, shopping malls, subways, and many other places are flooded.
After the flood, Acrel immediately set up technical, production, and service teams to provide materials and services for post-disaster reconstruction in Henan, and to assist in restoring the power supply in the affected areas in Henan.

Since July 17th, Zhengzhou City has experienced a series of rare and heavy rainstorms, causing water accumulation in the Zhengzhou subway. On July 20, the heavy rain at the F exit of Dongshilipudi Station of Henan Metro Line 4 directly turned the entire subway station into a "Water Curtain Cave". Zhengzhou Metro launched an emergency response mechanism to evacuate passengers. The disaster situation is the order, and the disaster relief is the responsibility. In order to make it easier for citizens to travel, Zhengzhou Metro Line 3 and Line 4 have all started to resume work recently, and strive to realize the normal operation of Metro Line 3 and Line 4 as soon as possible.
On the afternoon of July 24, Acrel received a call from relevant departments in Henan and responded immediately after learning about the specific disaster area and arranged for team docking. Cooperate with Zhengzhou Metro Line 3 and Line 4 to formulate power emergency repair plans, and provide Acrel power monitoring and electrical fire product solutions.
On July 20, many places were seriously affected. Zhenghong City Commercial Plaza had accumulated water as deep as 1 meter, and many citizens were trapped in the shopping mall. The Ministry of Human Resources and Armed Forces of Jinshui District organized 50 cadres and workers and 50 militiamen to drive along with the armed police. More than 10,000 people were evacuated by boats and excavators. The staff of Acrel Henan District Office responded to the needs of various projects in Zhengzhou 24 hours a day and went to the site to conduct on-site surveys. Project plans such as the Beijing-Guangzhou Tunnel and Zhenghong City Commercial Plaza have been implemented a few days ago.
Acrel formulates a plan based on the actual situation of the specific project, immediately allocates the goods, and sends them to the disaster area to help reconstruction. Acrel provides product solutions such as smart capacitors, microcomputer protection integrated measurement and control devices, and remote prepayment systems.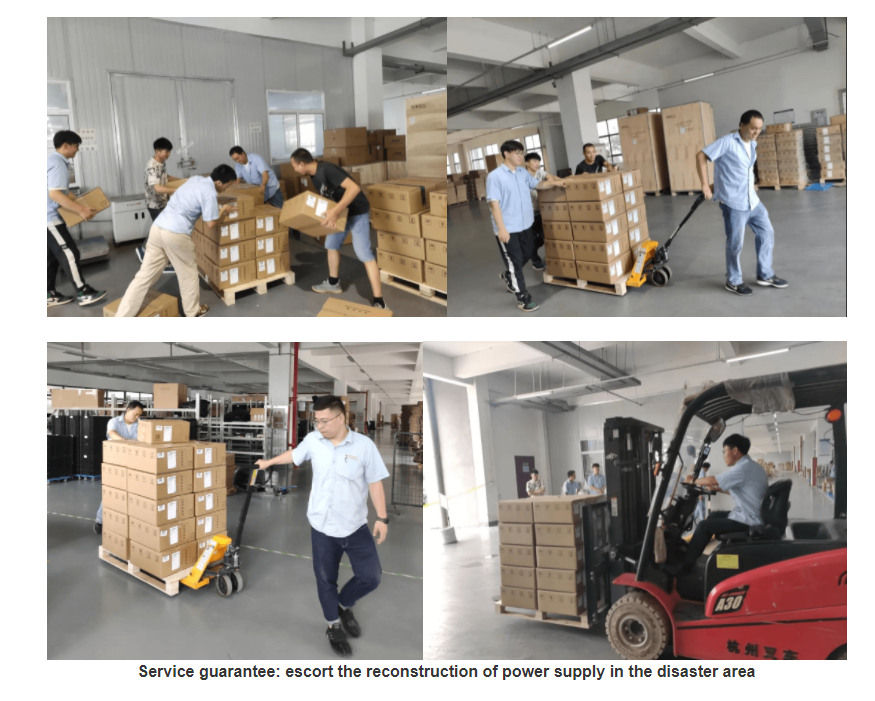 The products and solutions of Aurel Co., Ltd. are mainly used in the reconstruction projects of Henan Metro Line 3 and Line 4, Beijing-Guangzhou Tunnel, SDIC Building 9, Zhenghong City Commercial Plaza, and Zhengzhou Fire Emergency Center. All product technology and installation issues can be consulted with relevant personnel ofAcrel. The engineers ofAcrel Zhengzhou Office can deal with product technology, installation, debugging, and other issues at any time, and assist various departments in Henan to restore power supply as soon as possible.
When one side is in trouble, all sides can help! Acrel has always shouldered the sacred mission of corporate citizenship, actively giving back to society, taking on more social responsibilities when the motherland needs it, fully demonstrating the responsibility and strength of the national brand, and helping the motherland in the same boat. All employees ofAcrel will continue to cooperate closely and work together to ensure that they win the big and tough battle of emergency and resumption of work, and strive to realize the reconstruction of the disaster area as soon as possible and restore the vitality of the past.
Together with "Yu" to tide over the difficulties. Henanfighting!!
-- About Acrel --
Acrel Co., Ltd. (stock code: 300286), founded in 2003, integrates research and development, production, sales, and service. It is a high-tech joint-stock enterprise providing energy efficiency management and electricity safety solutions for enterprise microgrids.