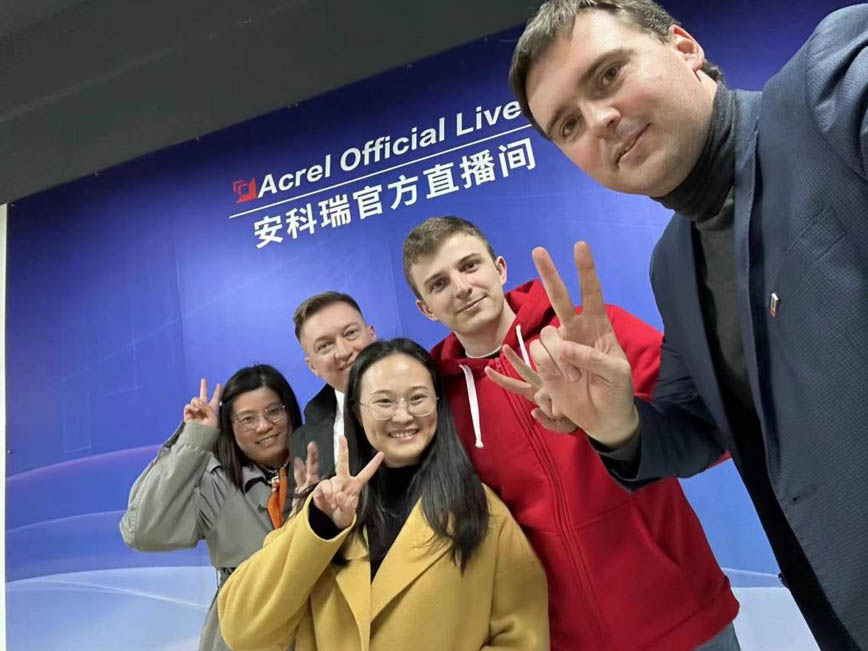 Russian distributor EKF visited Acrel manufacturing base on March 27th, 2023.

EKF is one of the leading manufacturers of low-voltage electrical products in Russia. The company provides a full range of electrical equipment for power input, distribution, and metering, local automatization of engineering processes, and integrated solutions to improve energy efficiency in various industries.
As a company that provides energy efficiency management and electricity safety solutions for enterprise micro-grids, Acrel's products cover multiple fields such as electricity, new energy, environmental protection, fire protection and multiple industries such as data centers, smart hospitals, smart buildings, smart campuses, smart factories and smart transportation. It is very compatible with the business areas of EKF Company, so the cooperation between the two parties is very pleasant. At the same time, in order to have a deeper understanding and cooperation, Russian distributor EKF arranged this visit to Acrel manufacturing base.
EKF is very interested in Acrel's protection relay, motor protector, wireless temperature monitor, reactive power compensation and other products, and there is a high demand for them. We look forward to better cooperation and development between both parties in the future!
Many thanks to the customer for bringing us the gift from afar!
Visiting site: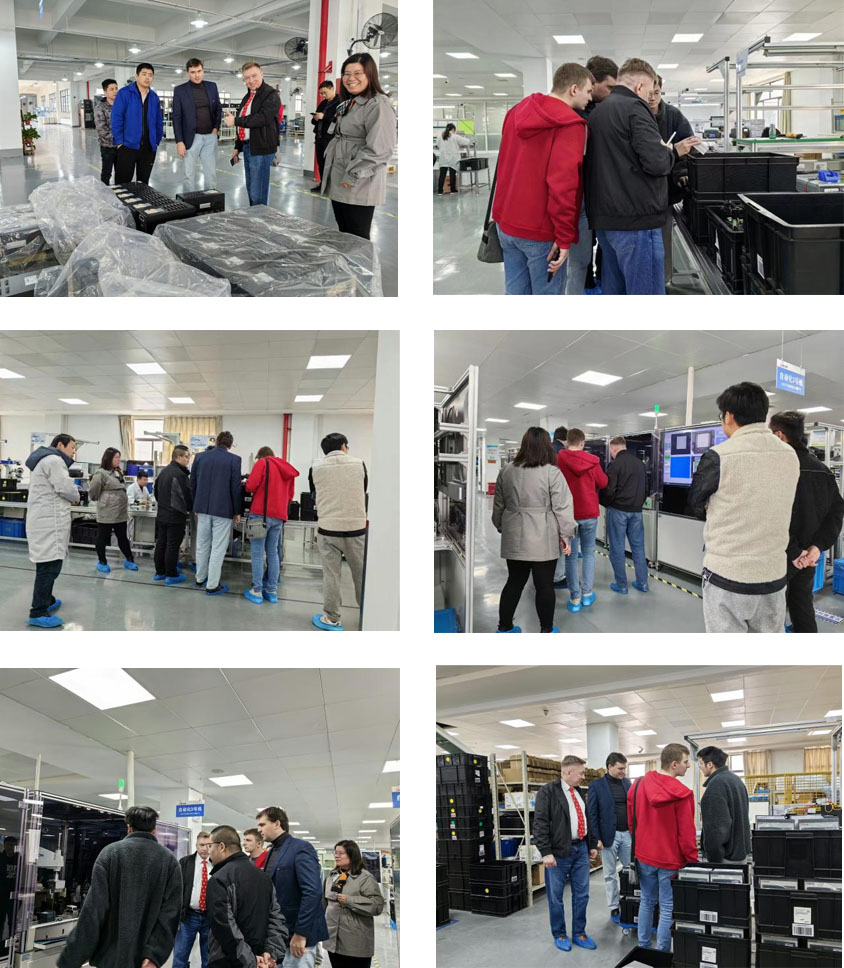 Reception of customers: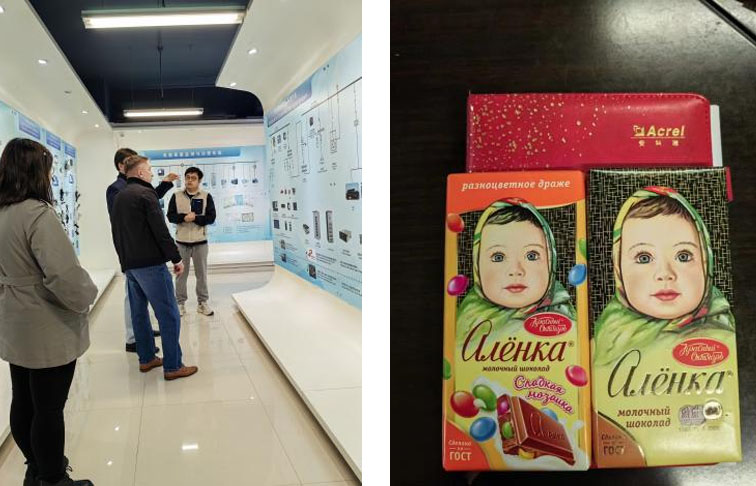 Product Selection:
| | | | | |
| --- | --- | --- | --- | --- |
| | Type | Certification | Picture | Certificate |
| Protection Relay | AM5SE | CE | | |
| Motor Protector | ARD3T | CE | | |
| Wireless Temperature Monitor | ATE Series | CE | | |
| High-Precision Power Meter | APM8 Series | CE | | |